The Information Society
Ewan Sutherland
---
The Telecommunications Industry
Continuing changes in
appearance
structure
boundaries
practices
actors
New technologies
optical fibre cable
radio transmission
satellites
cable television
personal computers
Changing customer needs
Single European Market
pan-European or global
cost competitiveness
strategic value of information and communication technologies and services
Privatisation
Cable & Wireless (1981)
British Telecom (1984)
Matav (1993)
Koninklijke PTT Nederland (1994)
Belgacom (1995?)
Deutsche Telekom AG (1996?)
Tele-Danmark (?)
Norwegian Telecom A/S (?)
Telecom Italia (?)
Graph of telephone lines per employee
European Union
Article 90 actions
Trans-European Networks (TENs)
Open Network Provision (ONP)
Competitiveness White Paper
Bangemann Report
Audio-Visual policies
Voice monopoly ends 31 December 1997
Derogations until 2002 for:
Greece
Ireland
Portugal
Spain
Possibility of two years beyond that.
---
Graph of conventional telephony
Mobile telephony
Graph of mobile telephony
There is considerable variability of regulatory regimes.
Also a multiplicity of technologies
Groupe Speciale Mobile (GSM 900)
Personal Communication Network (PCN - DCS 1800)
Digital European Cordless Telephone (DECT)
Personal Handyphone System (PHS)
European Union Memorandum of Understanding to achieve pan-European 900 MHz Groupe Speciale Mobile (GSM)
Promises of global services (e.g, Intelsat-P).
---
E-Plus
Germany
PCN-DCS-1800 MHz service
Launched May 1994 initially in the neues Bundeslaender
Cost DM 7-8 billion
Partners:.
Thyssen
Veba (Germany)
US West (USA)
Vodafone (UK)
Mannesmann Mobilfunk GmbH
Germany
GSM 900 MHz service "D2 Privat"
Launched June 1992
730,000 subscribers at 1 August 1994
Partners:
Mannesman GmbH (Germany)
Deutsche Bank (Germany)
Cable & Wireless plc (UK)
Air Touch (USA)
Cable and Wireless plc mobile telephone activities:
Mercury PCN, One-2-One, DCS1800 (50%)
Hong Kong Telephone Co., Hong Kong (100%)
??, NMT 450, Baltic States (?%)
Mobifon, NMT 450, Bulgaria (49%)
???, NMT 450, Belarus (?%)
Mannesmann, Mobilfunk GmbH, GSM 900, Germany (5%)
---
Mobile telephony
decline of analogue systems
"churning" of subscribers
excessive discounting
yield management through tariffs and billing software
move to mass market
---
The United Kingdom
privatisation
competition
duopoly
Regulation:
Office of Telecommunications (OFTEL)
Monopolies and Mergers Commission (MMC)
Department of Trade and Industry (DTI)
Department of National Heritage (DNH)
Independent Television Commission (ITC)
European regulation
judicial review in UK and Europe
Cable & Wireless plc
nationalised in 1947
privatised in 1981
the "Imperial Carrier"
focus on Hong Kong
allowed to become second TelCo in UK as Mercury
federation or holding company?
Graph of Turnover of Cable & Wireless
---
BT plc
Post Office Telecommunications
privatisaton began in 1980s
faced competition from Mercury since 1984
ever greater competition
tried vertical integration with Mitel and failed
trying US $ 5.3 billions MCI deal
Growth of BT telephone lines
Price Cap
1984-1989 RPI - 3%
1989-1991 RPI - 4.5%
1991-1993 RPI - 6.25%
1993- RPI - 7.5%
RPI = Retail Price Index
BT-MCI
global joint venture
approved by regulators in Europe and USA
US $ 5,300 millions
will it work?
service offered as CONCERT
Graph of Turnover at BT plc
Duopoly review
the end of the duopoly
permission for cable operators to offer telephony
BT and Mercury excluded from national entertainment services
bilateral International Simple Resale (ISR)
presumption in favour of domestic licences
relaxation of licensing of satellite services with connection to PSTN
greater tariff flexibility
---
The UK has one of the most open and dynamic telecommunications markets in the world. The Government is determined to build on this to provide further benefits to both residential and business users.

Secretary of State for Trade and Industry.
---
Energis Communications Ltd
subsidiary of National Grid Company itself owned by the Regional Electricity Companies (RECs)
launched 15 September 1994
national coverage
links to other UK new TelCos
Energise your phone.
Cable television
UK has low level of cable television
competition with DBS
competition in local loop
strong presence of RBOCs
Graph of cable television and telephony in UK
Strangers in UK telephony
US West
Windsor, Middlesex, Croydon, Merton, Kingston-on-Thames, Bristol, Edinburgh, Tyneside, Tilbury, Birmingham, Camden, Hackney, Haringey, Enfield
Nynex
Portsmouth, Brighton, Bromley, N Surrey
SouthWestern Bell
Wigan, Black Country, Telford, N + S Liverpool, Central Lancashire
Bell Canada
Southampton, Lambeth, Greenwich, Harrow, Ealing, Kensington, Hammersmith, THamesmead, Wandsworth, Watford, Tower Hamlets, Havering, Waltham Forest
Singapore Telecom
Bradford, Sheffield, Cambridge, Harlow
---
Germany
Poststrukturgesetz (1989)
more reform (1994)
introduction of competition
privatisation of Deutsche Telekom AG
die Wende
Deutsche Telekom AG
In mid-1989 Deutsche Bundespost separated into:
Telekom
Postdienst
Postbank
Ownership
transfer of shares from government to Bundesamt
sale of 40% shares in 1996 ?
market value of DM 80 billions (??)
massive investment in cable television
Commercialisation
Kakfaesque bureaucracy
over-staffed
unresponsive
cross-subsidy
Deutsche Telekom is energetically ridding itself of the fossilized structures of the past decades. The new company is lively and dynamic, competent and reliable.
Dieter Horn, Head of Technical Systems Operation, Oldenburg
Graph of cable television in Germany
International activities of Deutsche Telekom AG
Société Europeene des Satellites -- Astra
Matav (Hungary)
Utel (Ukraine with AT&T and KPN)
Romantis (Romania)
Intersputnik (Russia)
InfoTel A.O. (Russia)
Russian GSM Networks
Fifty-Fifty (Russia)
joint venture with Kazakhstan PTT
France Télécom and Sprint
Sprint
joint venture with France Télécom
1994 20% worth US $ 4,300 millions
1996 20% worth US $ 5,000 millions
global one-stop shopping
unlikely to succeed
cartel issues
organisational and national cultures
can you think of a parallel?
were they desperate?
Competition
BT and Veba
Cable & Wireless and Viag
AT&T and RWE
Neues Bundesländer
Desperate political and economic necessity
Transfer of DM 60 billions
Program Telekom 2000
7.2 million lines
5 million cable television connections
300,000 mobile telephone connections
68,000 public telephones (coin and card)
50,000 Datex-P connections
E-Plus new PCN service
East and West Germany
Graph of telephone penetration rates in East and West Germany
---
USA
Pressure to enter US telecoms market:
Divestiture of AT&T approved 1982 and implemented in 1984.
AT&T plus Regional Bell Operating Companies (Baby Bells or RBOCs)
NYNEX
Ameritech
Bell Atlantic
Bell South
Bell SouthWestern
Pacific Telesis
?
Regulation
controlled by 1934 Act
Federal Communications Commission
until 1984 an effective private regulated monopoly operated by AT&T
plus individual state regulators
no ability to pass new legislation
no evidence of administrative branch taking control
left in the courts
---
The Infobahn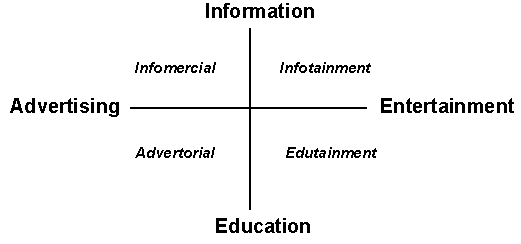 Universal service
implicit understandings
explicit undertakings
social necessity
no more cross-subsidy
who pays?
Social obligations
if we live in an information society how can the poor and the isolated expect to be "plumbed" in?
what social provision should be made in the field of telecommunications?
how far (if at all) should universal service be allowed to evolve?
how far should social provision go beyond what is supplied by the market?
who should pay for this and how?
to what extent is universal service an argument used to shield monopoly?
---
Conclusion
rapid and irreversible advances towards competitive markets
concern for equality
concern for the fate of existing players
need for genuine political consensus
---
Readings
Noam, Eli (1992) "Telecommunications in Europe" Oxford University Press, New York.
Financial Times
Communications Week International
Heap, Nick et al. (1995) "Information Technology and Society"
The New Space Race: Satellite Mobile communications David Crosbie
Iridium; a high flying phone sytems Laurence Lockwood
URLs
AirTouch (formerly Pacific Telesis)
---
Copyright © Ewan Sutherland, 1995.